Real estate market: finding a new path
While other real estate trading centre extended their "New Year holidays", some companies have become active again earlier, but the difficult situation of the economy plus the gloomy of the market causing many businesses to find a new direction.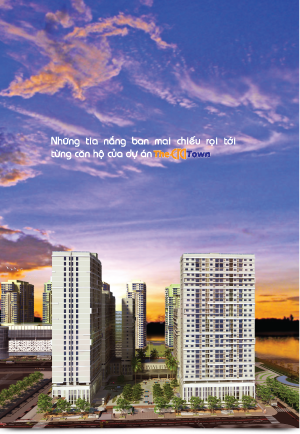 Warming the real estate market in early year
- This calculation of the investors present early this Lunar New Year with a series of real estate projects in Hanoi and Ho Chi Minh City started simultaneously. Viglacera Corporation starts the project Dang Xa Urban Zone II (Gia Lam, Hanoi) with area of 39.02 ha with a total investment of 2,490 billion on the first working day of the new year.
- Project Cat Ba Amatina (Cat Ba Town, Hai Phong) of investors Vinaconex ITC also started stage 2 on this day.
- Hanoi People's Committee has just approved for the proposed of Tien Phuong housing project at Tien Phuong communal, Chuong My district, by investor Phu My Corporation with an area of 45.567m2 land use…
- In HCM City there are also many projects that have started these days. CityLand Garden Hills project has just started on 29-1 in Go Vap district. Bitexco Corporation said that they about to start Ben Thanh Tower project is located on an 8.600m2 land areas in District 1, with a total investment about $ 400 million.
- Not only start the project, some investors, especially investors of the North also decided to launch promotional programs for their customers in the gloomiest time of the real estate market. Customers who bought Tan Tay Do's apartments (Dan Phuong – Hanoi) have 2% discount or a 20 million voucher.
- Dream Town Project (Tu Liem) supports voucher worth 30 million in supermarkets. Customers who bought at Green Park project was awarded the interior package of 50 million … The form of discounts to customers are continuously applied in the New Year. Some real estate trading centre or wholesalers investors continuous apply many forms of discount from 5 to 10% to customers.
- With this method, in some projects, the buyers will pay less than the price of the sellers. Typically the Sky Garden (Dinh Cong) project, if customers pay 80%, they will be discounted for 10% of the price and the bank will grant 70% support for a period of 3 years.
Heading to the real needs
- In fact, many companies have loss in 2011. The old style of investment has replaced to a more secure investment, to make products in accordance with market's fluctuations. As representatives of HUD Group, The year 2012 will still continue to be difficult.
- Therefore, the need of consolidate the organization, restructuring toward concentration of resources, especially capital resources on core business lines. Concentrate on the development of social housing projects, affordable housing and meet the average price of market demand.
- Also review, cutting, rearranging the investment projects in production and business plan, focusing on key areas to step up the equitization and restructuring, corporate governance reform; control tightly control production costs; combat waste …
- This is a very popular direction that almost real estate businesses are targeting. Mr. John Gallander, Director of Savills Vietnam branch in Hanoi, said that in 2012 the project was well positioned, beautifully designed and offers high value will succeed. The project that does not have good ideas and make basic mistakes in the process of development will continue to be improved…
- Some Real Estate Experts also said that in 2012 the real estate business need to focus all resources development programs for affordable rental apartments, apartments repayment in long-term, focus on segments that are most thirsty for supply in the market.
- According to Mr. Trinh Dinh Dung, Minister of Construction Department, in 2011 the property market sometime feels so attractive but that just a fake. To make a radical resolution, real estate businesses have to restructure. Previously, to make products for people with high economic capability, now has to restructure the products with small and medium-sized to fit most subjects. Investment must be compatible with social needs rather than spontaneous movement as last time.