Effort to "thaw" real estate market
A series of solutions were made to "warm" the market by the management agencies, by the real estate enterprises but that was not easy.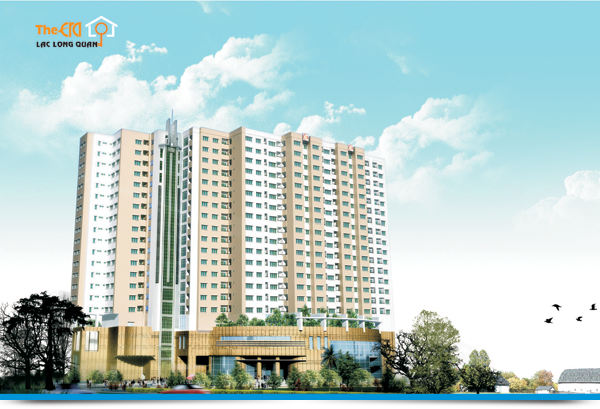 Mass transfer of features
- According to the Department of Planning – Architecture of HCMC, there are about 10 offices, hotels projects in city center want to change to apartments for sale. In contrast, there are many projects that want to change to apartments for rent. As Ben Thanh Luxury project (District 1, Ho Chi Minh City) of the investor Ben Thanh Land Company, only half of 88 apartments here was sold after 2 years opening for sale. Unmarketable for a long time, investor has decided to transfer the remaining apartments to apartments for rent. Mr. Vu Anh Tam, General Director of Tai Nguyen Company, investor of apartment project Kenton H. Nha Be is planning to change the remain of the project's land along the river to 5 stars hotels. According to Mr. Tam's calculations, at present in the southern city we don't have this type of hotel, so built a 5 stars hotel would be "easy to eat" rather than apartments. It is known that the six blocks of Kenton apartment were finished rough parts, despite of having a prime location at the head of Nguyen Huu Tho Street, but the sales were slow.
- Recently, apartment market has faced many difficult, which made many investors change their business strategy. As HAGL Company, previously they only focus to build apartments, but now the company uses 8 ha of land in District 9 to subdivision for sale. This is one of the rare land products of HAGL. This project expected to be opened for sale about 11 million/sqm soon. In District 9, Thu Duc House Company also decided to subdivision for sale part of the Phuoc Long Spring Town project. Thus, besides the commercial center, apartments, investor also "cut" 38 floor of trading mall and villas for sale in advance.
- A series of projects in the coastal districts such as Nha Be, Binh Chanh, District 2, 9, Thu Duc … deprecate to be transferred from the apartment to subdivision for sale.
- Leader of a company admitted that although the profits from subdivision for sale is not much as apartments, but redirect now is wise, because the current apartment market almost motionless, while the land is still marketable. In addition, the psychology of people, investors still prefer to put more money in land since land values always raise.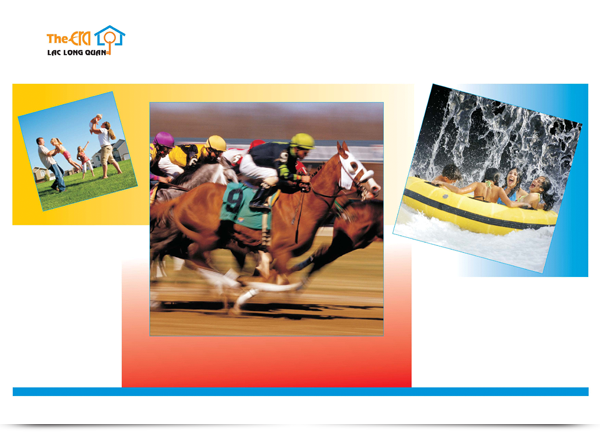 Support interest rate 
- Mr. Le Hung, general director of the Development House Hoang Anh Company, said today people's need for housing is huge. But most of them dependent on the bank loans, with interest rates that still too high. This will cause the real estate market in the near future will be very difficult to sell. Capture the problem "want to buy a house but afraid of interest" of customers, some of investors have to spend their own money supported bank interest for the buyer. As Viet Thuan Thanh Companies, investors of apartment project V_Citilight (Bien Hoa City, Dong Nai) claim that they start to sale 100 apartments with the support for up to 40% of the value through supporting interest over 18 months and the payment will be stretched into 29 phases … According to Mr. Thai Khac Hoang, sale marketing director of Viet Thuan Thanh Company, the level of support will be calculated for deduction directly to the selling price. In addition, to create liquidity for the project and support customer, the company have already completed negotiations with Japanese contractors that build Long Thanh airport to bring about 2,000 specialists, engineers to rent and live in the V_Citilight Apartment during construction of the airport. "With the rent fee about $ 2,000 / apartment / month, investors can recover capital only after 3-4 years," Mr. Hoang calculated. At the Quang Thai Project (Tan Phu District), Investor committed to supporting customers through indirect interest support. Accordingly, when customers buy apartments in this project they just need to pay 50% to be handed over the apartments. The remaining amount will be paid within 2 years without interest.
- Mr. Doan Chi Thanh, General director of Hoang Anh Saigon Real Estate Company, said that the program aims to customer who needs accommodation at the time when interest rate is too high. "Customers can buy an apartment without bank loans, because they have to pay only 50% and can receive their apartment, the remaining 2 years of payment, such payment is only less than 2% of the apartments per month," Mr. Thanh calculated.
- Before that, Anh Tuan Company also applies assistance interest program 4%/year for customers until hand over the apartments for customer in the Project Anh Tuan Apartment (H.Nha Be), or Inveskia Company, investor of Project Imperia An Phu (District 2) provide interest support programs for the entire loan of customers from the beginning until hand over the house for customers (approximately 75% of the apartments).
- At EcoLakes My Phuoc Project (Binh Duong) of SetiaBecamex joint stock companies, customers need to pay only 30% of the total fee to buy houses in several phases and the rest will be support interest if the customers need to borrow. Investor of 4S2 Project (Thu Duc District) supports 100% interest for home buyers in four years. Investor of different project such as Song Da, Phat Dat, Thuduc House … also apply this method.
- These businesses are expected, with their effort, the property market will warm up again.